Partners and Participated Companies
Axxam has several research programs in collaboration with a growing network of scientific partners, including several charities, to run state-of-the-art discovery programs and to develop novel technologies that improve the efficiency of the discovery process.
Axxam is a member of the following associations:
Italian Association for the Development of Biotechnology (Assobiotec/Federchimica)
Association of Industries (Assolombarda/Confindustria Milano Monza Brianza)

Lombardy Life Sciences Cluster Association
Massachusetts Biotechnology Council (MassBio)
Society for Laboratory Automation and Screening (SLAS)
Axxam is proud to collaborate with many prominent life sciences companies in different fields of application.
CUSTOMERS
Since our inception, we have developed long-standing relationships with clients and partners across Life Science industries including: pharmaceuticals, crop protection, animal health, cosmetics, fragrances, food and beverages. We are active in the United States, Europe and Japan. The longevity of many of our business relationships is the best testament that our partners could give us.​
---
PARTICIPATED COMPANIES
Acousia Therapeutics GmbH (Acousia) is a privately held biotech company based in Tübingen, Germany, dedicated to the identification of small molecules for innovative treatments of hearing loss. The new therapeutic approach will replace lost sensory hair cells, the key cells for hearing in the inner ear, by cellular regeneration originating from supporting cells. Axxam has transferred certain therapeutic assets to the R&D programs of Acousia. These programs will be further progressed by Acousia to generate clinical candidates to be developed subsequently to demonstrate clinical proof of concept.
Website: www.acousia.com
Hit Discovery Constance GmbH (HDC) provides high quality discovery research services to the Life Sciences industry and academic institutions as well as to the founding partners. The offering includes High Throughput Screening (HTS) using fully automated radiometric formats, automated High Content Screening (HCS), Biosafety level 2 (BSL2) HTS, and a REMP-based compound storage and handling facility which allows high quality storage and high throughput compound picking activities. HDC is a joint venture among Axxam, LDC (Lead Discovery Centre GmbH) and CD3 (Centre for Drug Design and Discovery), based in Constance, Germany.
Website: www.hit-discovery.de
IMAX Discovery GmbH (IMAX Discovery) is a research driven company, creating innovation through the generation and development of novel and natural flavours, fragrances and taste imparting or modulating compounds for the food and beverage, pet food, cosmetic and perfume industry. Using its strong technology platforms and expertise around taste and olfactory receptors and natural products, IMAX Discovery offers to its clients and partners support for their discovery programs. Besides that, IMAX Discovery also generates proprietary product pipelines of natural product based novel taste modulators to be partnered. IMAX Discovery is a subsidiary of Axxam, founded in 2011 and based in Dortmund, Germany.
Website: www.imaxdiscovery.com
Rewind Therapeutics NV (Rewind) is a pre-clinical drug discovery company based in Leuven, Belgium, dedicated to the development of novel small molecule re-myelinating therapies for patients with multiple sclerosis and other de-myelinating diseases. In close collaboration with the founders (Axxam and the Centre for Drug Design and Discovery – CD3, Leuven, Belgium) and a world-class academic network, Rewind aspires to advance innovative first-in-class therapies for myelin-related diseases into fast track clinical application. These programs will be further progressed by Rewind to further expand its pipeline of novel drug candidates targeting myelin disorders.
SCIENTIFIC AND BUSINESS PARTNERS
Mercachem is a privately owned leading European contract research organization offering innovative chemistry, medicinal chemistry and early process research services and GMP production to accelerate the drug discovery and development process in a flexible and cost-effective way. Working for many pharmaceutical and biotech companies throughout the world, Mercachem is recognized for its high-quality products and services and its unprecedented problem solving capabilities.
The partnership between Mercachem and Axxam will allow the companies to offer best-in-class fully integrated drug discovery services, supported by a culture of scientific excellence and innovation.
Website: www.mercachem.com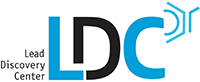 The Lead Discovery Center GmbH (LDC), a translational drug discovery company, aims to capitalize on the potential of excellent basic research for the discovery of new therapies for diseases with high medical need. LDC takes on promising early-stage projects from academia and – in close collaboration with its partners from academia and industry – transforms them into innovative pharmaceutical leads with proof-of-concept in animal.
LDC sustains a preferred partnership with the Max Planck Society and has formed alliances with AstraZeneca, Bayer and Merck Serono as well as leading academic drug discovery centers around the globe.
LDC is one of the founding partners of Hit Discovery Constance GmbH (HDC – joint venture between Axxam, LDC and CD3).
Website: http://www.lead-discovery.de/en/

The Centre for Drug Design and Discovery (CD3) is a technology transfer platform and investment fund focusing on the discovery and development of innovative medicines for all kinds of diseases. By providing the necessary drug discovery expertise and financial resources, CD3 ensures that biomedical research carried out by universities and small biotech companies is translated into starting points for  promising new medicines. Subsequently, such new potential medicines can then be further developed by pharma or biotech industry or can form the basis for the establishment of new biotechs. CD3 was set up at the end of 2006 by KU Leuven Research & Development and the European Investment Fund (EIF).
CD3 is one of the founding partners of Hit Discovery Constance GmbH (HDC – joint venture between Axxam, LDC and CD3).
Website: www.cd3.eu