Partners and Participated Companies
Axxam has several research programs in collaboration with a growing network of scientific partners, including several charities, to run state-of-the-art discovery programs and to develop novel technologies that improve the efficiency of the discovery process.
Axxam is a member of the following associations:
Italian Association for the Development of Biotechnology (Assobiotec/Federchimica)
Association of Industries (Assolombarda/Confindustria Milano Monza Brianza)

Lombardy Life Sciences Cluster Association
Massachusetts Biotechnology Council (MassBio)
Society for Laboratory Automation and Screening (SLAS)
Axxam is proud to collaborate with many prominent life sciences companies in different fields of application.
CUSTOMERS
Since our inception, we have developed long-standing relationships with clients and partners across Life Science industries including: pharmaceuticals, crop protection, animal health, cosmetics, fragrances, food and beverages. We are active in the United States, Europe and Japan. The longevity of many of our business relationships is the best testament that our partners could give us.​
SCIENTIFIC AND BUSINESS PARTNERS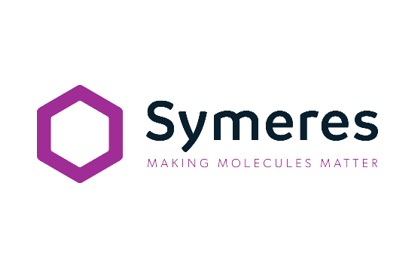 Symeres is a leading European contract research organization for drug discovery and development projects. Their services span from early-stage hit finding all the way to the delivery of Phase II API and customised in vitro and in vivo ADME-Tox packages.
The partnership between Symeres and Axxam gives our clients access to best-in-class fully integrated drug discovery services, supported by a culture of scientific excellence, innovation and creativity.
Website: www.symeres.com