The Quality Assurance Unit (QAU) at Axxam is an independent function and directly reports to the Chief Executive Officer. Since 2006 Axxam has implemented a GLP-like quality system, even if the company is involved in early-stage discovery research, doesn't perform regulatory studies, and is not subject to inspection by Regulatory Agencies.
The aim was to keep the entire facility and all data registration and archiving under strict control. Our quality system is based on approved Standard Operating Procedures (SOPs) covering all the activities performed by Axxam.
There is a yearly internal audit on effective SOPs by the QAU, accompanied by a written audit report for review by responsible personnel and management.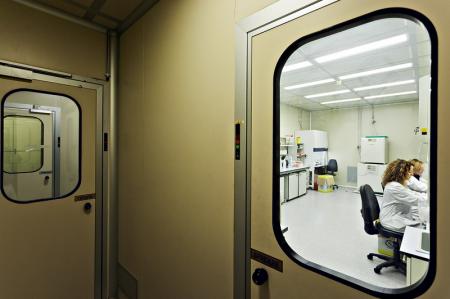 HEALTH, SAFETY AND ENVIRONMENTAL POLICY (HSE)
Axxam is fully committed to the present and future well-being of the environment and the people who live in it. This commitment is pursued with an eye toward continuous improvement, and is guided by the following principles:
Encourage and expect each employee to be environmentally responsible and to conduct work practices in a safe manner in accordance with established policies and procedures
Comply with all applicable norms and regulations. Where existing regulations are not adequate, we will adopt our own standards in keeping with this policy
Encourage and promote waste minimization, the sustainable use of natural resources, recycling, energy efficiency, resource conservation and resource recovery
Develop and periodically update internal safety procedures, with a focus on minimizing assessed internal risks
Internally promote safety education, in order to guarantee all the employers suitably healthy working conditions
Regularly assess and report to management and the Board of Directors on the status of compliance with these principles and other external health, safety and environmental initiatives to which we subscribe