Update COVID-19
In compliance with all the local and national guidelines and decrees on the COVID-19 emergency,
Axxam has implemented strict contingency measures in order to protect
the safety of the employees while preserving lab-based work and business continuity.
Even in these times of uncertainty, the Axxam Team is here to fully support
our Clients and Partners with the usual energy, strength and passion.
The Axxam Team would like to applaud to the medical community, in Italy and around the globe,
for their courage and commitment in their restless fight for save the life of patients.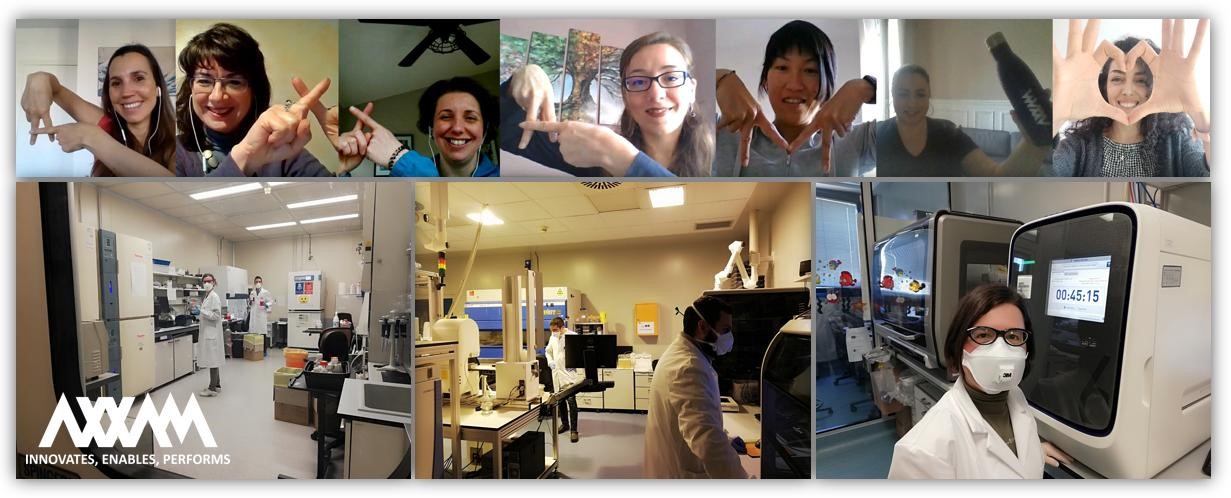 Axxam is an innovative Partner Research Organization (iPRO). We are a leading provider of integrated discovery services across Life Sciences industries including: pharmaceuticals, crop protection, animal health, cosmetics, fragrances, food and beverages. We have consolidated expertise across a broad range of discovery disciplines and innovative technologies including: assay development, high-throughput screening of both the Axxam high quality compound collections (synthetic and natural)  or those provided by our clients, compound management, hit identification and hit validation. Our performance-driven approach has been recognized by our clients as key to the success for their discovery programs. Axxam is also engaged in alliance-based research towards innovative small molecule therapies for diseases with a high unmet medical need. Axxam's business terms are flexible, ranging from fee-for-service to risk-sharing deal structures.
Live the i-PRO experience
Subscribe to Our Newsletter