HiBiT Technology Applications in Protein Secretion, Trafficking and Regulation
Webinar Summary:
Protein secretion is a key cellular mechanism by which soluble or membrane-bound proteins are translocated and released into the extracellular space to respond to changes in the surrounding environment or to signals from other cells, thus influencing a wide range of biological functions. A molecule regulating the secretion of a protein of interest would offer a valuable tool for studying a diverse range of processes in both eukaryotic and prokaryotic cells, in addition to its potential therapeutic applications. In this webinar, Christopher Eggers from Promega and Loredana Redaelli from Axxam will introduce how the HiBiT peptide tag can enable simple and sensitive live-cell quantification of protein secretion or trafficking of membrane proteins to the cell surface.
In this webinar, you will learn:
About the application of the HiBiT technology in the protein secretion field
About the generation of cell-based assays
Speakers:
Chris Eggers – Sr Research Scientist, Promega
Loredana Redaelli – Head of Cell Biology, Axxam
Dr. Christopher Eggers received his Ph.D. in biochemistry and molecular biology from the University of California at San Francisco and then completed a postdoctoral fellowship at the Howard Hughes Medical Institute at UC San Diego. Since 2011, Dr. Eggers has been a Senior Research Scientist at Promega, where he has focused principally on the development of the NanoLuc® and NanoBiT® technologies to create new bioluminescent assays that simplify the measurement of protein dynamics.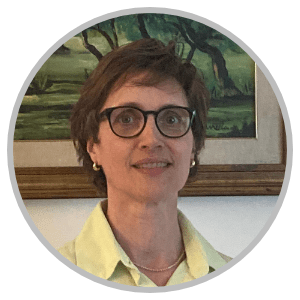 Loredana Redaelli has headed the Cell Biology group at Axxam since 2007, and coordinates the research activities of this group, which focuses on the development and validation of miniaturized, functional cell-based assays for high-throughput screening using different reporter systems such as NanoLuc, NanoBiT, and HiBiT.
Loredana has actively participated in projects funded by Italian and European Grants such as COGNIPLANT, OMICs, NeuroSafe (ETB) and IMI-PHAGO. She joined Axxam in 2001, initially working in the Biochemistry group before passing to the Cell Biology group. Previously, she worked as a research scientist at the Bayer Research Centre in Milan, generating cell-based high-throughput screening assays for various pharmacological targets involved in cardiovascular diseases. Loredana holds a Master's degree in Biological Sciences from University of Pavia and a postgraduate Diploma in Biotechnology from the University of Milan.