RESOLUTE: Unlocking Transporters For Drug Discovery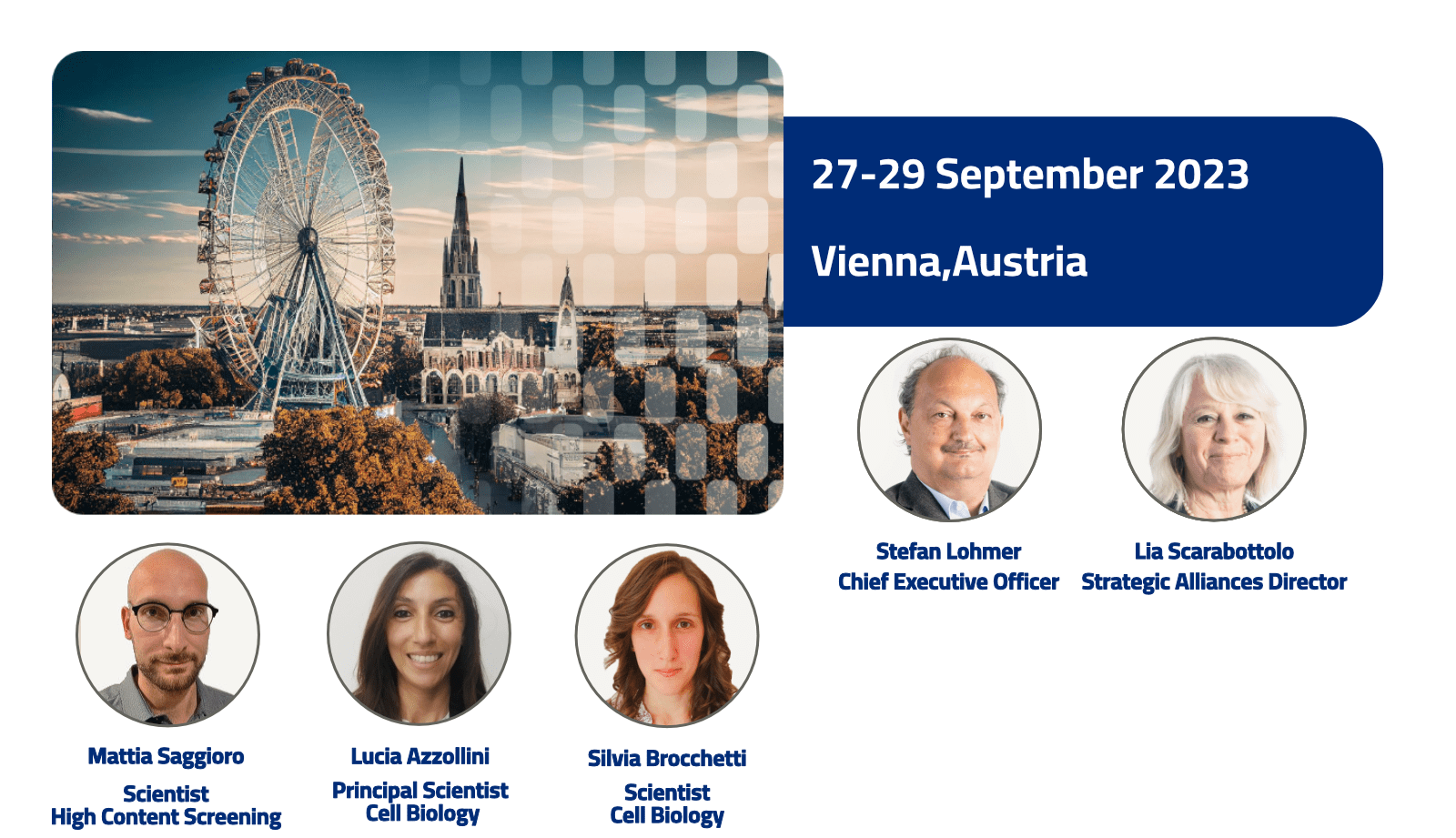 Being proudly part of the RESOLUTE and REsolution consortia, we will attend the final conference that will be organized by the RESOLUTE consortium from 27 to 29 of September 2023 at the historical Palais Niederösterreich in the city center of Vienna (Austria).
Our organization will take on an active role during this event:
Stefan Lohmer, our CEO, will be a proud member of the Forum discussion: The future of transporters.
Lia Scarabottolo will be present a talk entitled Smart Screening Linking Cell-based Assays to High-throughput Discovery on the last day of the conference in the afternoon session "The Hidden Castle: Unlocking the gates of the transporter fortress. (For more information click here)
Mattia Saggioro (High Content Screening unit), Lucia Azzolini and Silvia Brocchetti (Cell Biology unit), who worked hands on in the development of the transporter assays, will be happy to meet you at the conference.
The RESOLUTE and REsolution consortia of the Innovative Medicines Initiative of the European Union have been empowering over the last years the scientific community with novel research tools and datasets for transporters of the Solute Carrier (SLC) supergroup. In 2023, both projects are coming to an end, and will be finished with a big celebratory and future-looking conference: "Unlocking Transporters for Drug Discovery".
At the event expect to see presented the results and lessons learned by the RESOLUTE and REsolution consortia over the last five years. Furthermore, top international scientists interested in metabolism and its regulation, drug discovery and the function and structure of membrane proteins will be speaking. The conference is open to scientists of all levels of seniority.